Simulation Laboratory Learning Spaces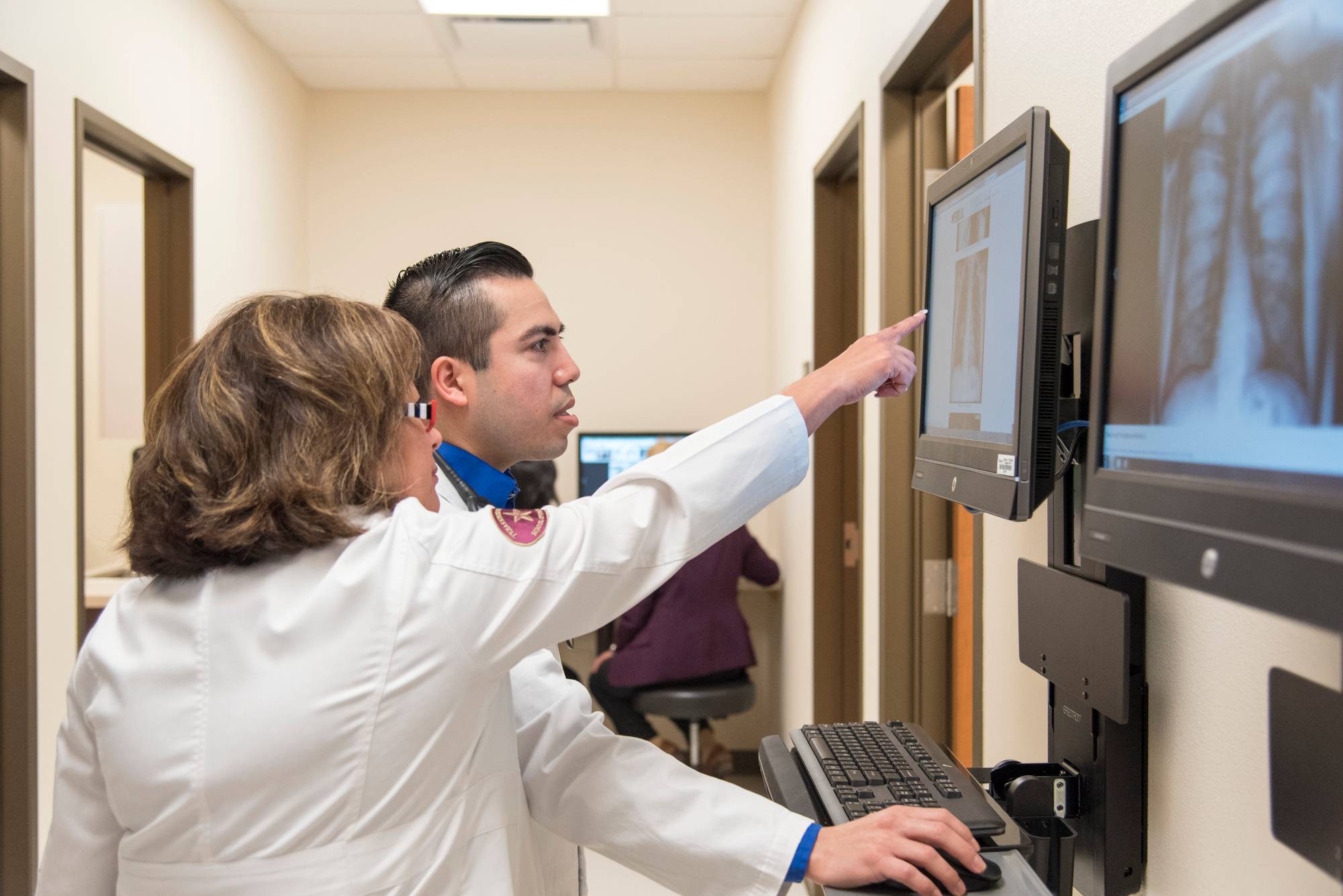 There are multiple Simulation Labs on the second floor which can be reconfigured according to the needs of the faculty and/or course. Although each room is "themed" to a certain aspect of nursing care, most all can be configured similarly when teaching large groups concurrently.
Our main simulation area consists of five large inpatient rooms containing 5-6 hospital beds each. Although a medical manikin typically resides in each bed, these spaces are sometimes occupied by students (or guests) playing the roles of patients.
Additional simlab specialty outpatient areas include:
Two private simulation suites with observation windows facing the lab's audio/video control center
Health assessment area that includes six open bays with exam tables
A mock private medical office containing six exam rooms and a dedicated nurses station
Simulated home care/private apartment space with kitchenette and private bathroom
These training areas are used by both undergraduate and graduate students to reinforce the concepts they learn in the classroom. Practicing skills in a safe, controlled environment allows learners to increase their competence (and confidence) to better prepare for live patient encounters.
Lab time also supplements clinical rotations and exposes students to common healthcare scenarios throughout nursing. These simulated events may include heart attacks, strokes, childbirth, pediatric care, disaster planning, or psychiatric treatment.
The simulation lab also maintains a vast inventory of specialized equipment designed to provide a rich educational environment custom-tailored towards nursing students and allied health professionals.
Included in this inventory are life-size patient simulators that can mimic human functions such as the rise and fall of the chest that occurs during breathing, the ability to talk and provide details of symptoms to students, and blood pressures that can be measured using the appropriate tools.
There are also specialized task trainers for focused skills practice as well as other common medical equipment such as IV pumps, automated medication dispensing units, portable ultrasounds, defibrillators, and ECG machines.
We also employ a force of dedicated volunteers as SPs (standardized patients) to further enhancing the student learning experience. These SPs act out the roles of patients and family members thereby adding the realism of human emotion and communication to mock medical scenarios.